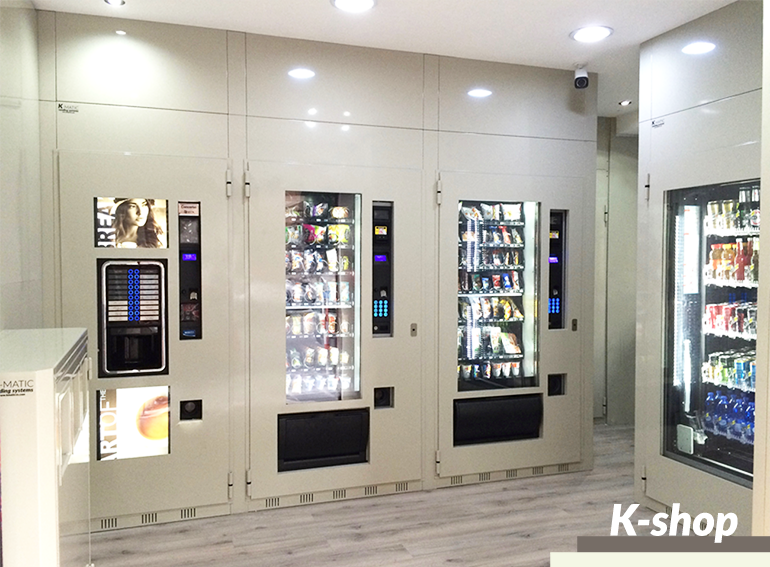 KIT FOR THE ASSEMBLY OF AUTOMATIC SHOPS
K-shop is the modular system for the realization of 024 automatic stores in an autonomous way. Designed for installers, professionals and small operators. Due to its easy installation allows you to protect and organize vending machines getting a professional result with maximum savings.
K-shop is supplied in kit with instructions for a self-assembly by the installer/customer, for the creation of automatic stores or for the transformation of shop windows into automatic windows 024.
The system comes complete with all the components necessary for the installation and is flat packed ready for shipment by courier.
K-shop is designed so that anyone is able to proceed to its simple assembly and installation.
K-shop is the right solution to get a professional result with maximum savings.
The system is designed to allow installers, professionals and small operators to set up automatic shops in a simple and completely independent way, ensuring maximum protection of machines from vandalism.
K-shop is available in two versions, with and without security doors.
The store layout is processed together with our technical department on the basis of the vending machines used by the customer, for an optimal organization of the available space, so as to create a location that exactly meets your needs.
As standard feature is provided the color customization using scratch resistant powder coating. The great flexibility of the system also allows the insertion of all kinds of accessories (eg. waste bins, monitor, money changer).
K-shop.
The professional solution for creating customized automatic shops.